Once again we come to you to thank you for your support.  No note we send can convey the affect your gift will make on the State of G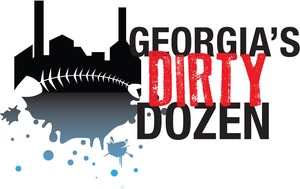 eorgia. This past year, Georgia River Network continued to provide the Georgia Water Wire blog which exposes readers to topics and the choices we all make regarding water, economics and politics – for better or worse- all over the state and region.  The blog is an excellent resource for our partners to stay on-top of what's happening and for citizens at the grassroots to learn new things.
With our partners in the Georgia Water Coalition, we released the second annual Dirty Dozen report last week which highlights Georgia's most threatened water resources and the most egregious water pollution problems.  By garnering significant statewide press coverage of the Dirty Dozen, we aim to educate the public about ongoing threats to our waterways and engage the public in finding a resolution.
Together, we are having a positive impact on the future of Georgia's rivers, and we cannot thank you enough.
Georgia River Network
126 South Milledge Ave. Suite E3, Athens, GA 30605
706-549-4508
http://www.garivers.org
Become a Member Today – Join