Congrats to 2012 Finishers! ~ 2013 Challenge is up!
Greetings 12 in 2012 Challengers!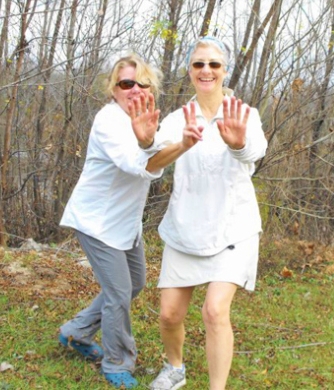 Over 60 people took on our challenge to paddle 12 different Georgia rivers in 2012. And even though not everyone completed 12 rivers, everyone made a valiant effort and got out and en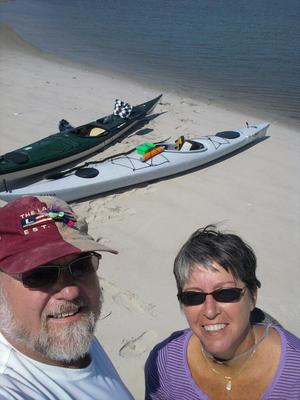 joyed Georgia's rivers.We are extremely proud of the 15 paddlers who did successfully complete the challenge and especially of those who went above and beyond…

One of those overachievers was Gerry Cowart who not only was the first to complete his 12 rivers,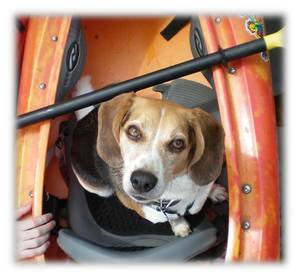 he went on to paddle 24 rivers by the end of 2012. Another avid paddler who ultimately paddled 20 rivers was Glen Smith, who went on a total of 50+ paddle trips during the year.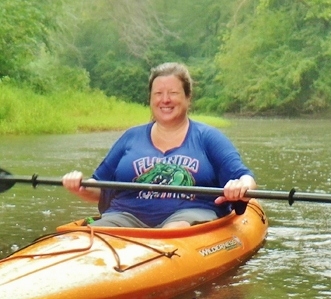 Every paddler has their own unique experience when out on the water, which is why we asked challengers to submit their photos and stories. We loved following Mary Siceloff and Liz Williams' blog about two close friends doing the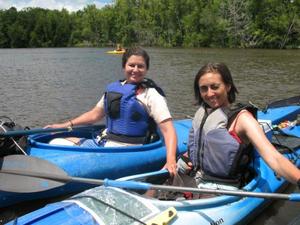 challenge together. It was a true delight to hear about Suzi Parron's strong passion for paddling that even a boot on her foot couldn't keep her off the river. Bobby Marie made us proud with the photos capturing the immense amount of trash he picked up. It was inspiring to see the love bird couples Kyle & Andrea Camp and Lonny & Rhonda
Martin accomplishing the challenge together. Outdoor enthusiast, Patrick Phelps, persevered even when the temperatures started dropping and he was ready to move on to his other love – mountain biking. Photographer, Anne Ledbetter, captured some absolutely amazing photos on her paddling trips. We were excited to see Allison Hughes of GA Adopt-A-Stream share photos of her awesome adventures on both black and whitewater, too! And last but not least – our very own Joe Cook and April Ingle led by example and represented our Paddle GA/Georgia River Network team well when they paddled 12+ rivers each.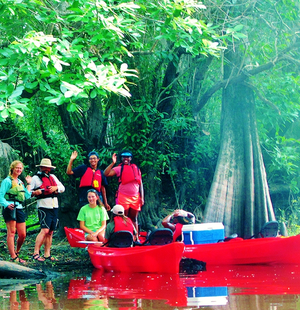 So, kudos to each of the 12 in 2012 finishers! They are an inspiration to all of us here at Georgia River Network and beyond. We trust it was a fun challenge.
CONGRATS to Patrick Phelps the lucky winner of a FULL Weekend for Rivers Conference and Party Pass! And for those of y'all who have never attended this AWESOME experience don't miss out!
Are y'all ready for the 2013 Georgia River Challenge?!
~ Take 13 People Paddling in 2013 ~
Share the joy of paddling Georgia's rivers with friends and family who otherwise would not go on their own!
Georgia River Network is encouraging river lovers to celebrate Georgia's rivers –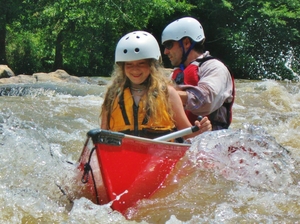 from wild places to urban waterways – by taking 13 people paddling in 2013 who might not otherwise go on their own. Set your New Year's resolution to get outside, get active and get to know your home state with friends and family. Georgia's rivers offer a variety of experiences including family friendly afternoon paddles, riverside hikes, exciting whitewater and blackwater experiences.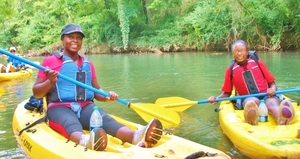 The goal of this year's 'Take 13 People Paddling in 2013' challenge is to promote Georgia's growing water trail movement and send more people to the Georgia Water Trails Website to identify water trails to paddle, locate outfitters, find organized paddling trips or plan their own trip with friends and family who have little to know paddling experience.


To join the list of paddlers participating, just send an email to gwyneth@garivers.org with your name and address to sign up.
When you have successfully completed the challenge by taking 13 people paddling on Georgia's rivers, who otherwise would not go on their own, send in documentation about your trip including photos, stories, videos and/or poems about the rivers you explored and with whom. Send to gwyneth@garivers.org or to Georgia River Network, 126 South Milledge Ave. Suite E3, Athens, GA 30605. GRN will send you a sticker for your boat.
GRN reserves the right to reprint and reuse any documentation submitted. Georgia River Network's Water Trails Website can help you find outfitters, events, organized trips, resources and a list of Georgia Water Trails to plan your own adventure.
Keep on rollin' on the river….
Gwyneth Moody
Community Programs Coordinator
gwyneth@garivers.org
><((((º>·´¯`·.¸. , . .·´¯`·.. ><((((º>`·.¸¸.·´¯`·.¸.·´¯`·…¸><((((º>
Georgia River Network
126 South Milledge Ave. Suite E3, Athens, GA 30605
706-549-4508
http://www.garivers.org
Become a Member Today – Join