| | |
| --- | --- |
| Weekend for Rivers 2013 | December 2012 |
Time's A Wastin'! Submit a Proposal ASAP!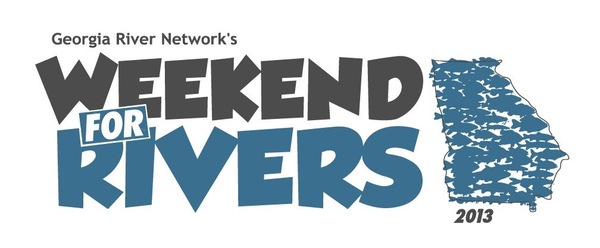 CALL FOR PRESENTATION PROPOSALS
You know what we at Georgia River Network want for Christmas? We want YOU to tell us a story at Weekend for Rivers!  And since we're currently accepting presentation proposals for Weekend for Rivers 2013, we'd love it if you submitted a story, a song, a great idea, a poem that illustrates why YOU value water.
And you best start thinking about what you want to present soon! Deadline for submissions is 11:59 PM on Monday, December 17th!
Weekend for Rivers will take place April 6-7, 2013 at the Chattahoochee Nature Center in Roswell, Georgia.  We'd love to see you there even if you don't share a story with us, so make sure you put it on your brand new 2013 calendar!
For more information about presenting at Weekend for Rivers, view the call for proposals here.
Georgia River Network
126 South Milledge Ave. Suite E3, Athens, GA 30605
706-549-4508
http://www.garivers.org
Become a Member Today – Join